Glitzy, Brash & Larger than Life is the perception of the famous City in the Desert. Let us help you create this theme in your mess and club with your choices of entertainment . Combine the unique mixture of games of luck and chance with typical glamorous shows . DANNY OWEN is an amazing performer wit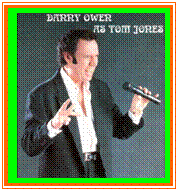 h the ability to look-alike, talkalike and singalike the stars, an artiste of exceptional talent. This guy has a full forty five minute show featuring all the top covers of the crooner from Wales from Green, Green Grass of Home to Delilah and taking you on a musical journey through the years to covers from the top Album of 2000, Re-load. DANNY appeared recently as Tom Jones whilst on tour with Danny La Rue - He was Tom to Danny ' s Shirley Bassey - Where they stopped the show every night. With several thousand Elvis tribute artistes around the world, you would be justified in saying ' Not another one ' . Well D anny has been performing his special tribute to the King since 1977,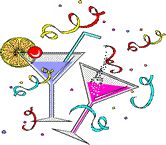 just after the untimely death of the singing legend. In his hallmark white suit and guitar, With a superb selection of tracks and sensational costumes DANNY is the ultimate choice for your Las Vegas evening. No Las Vegas night would be complete without the STARFIRE CASINO . Elegant croupiers, genuine equipment with full sized roulette wheel, Blackjack tables, Chuck a luck and Crown an

d Anchor! Add the finishing touches to you night with the Zoe Dance troupe, STEVAMINO , our outstanding magician who can either table hop or perform a stage show, COCKTAILS & DREAMS , 2 lovely ladies to serve exotic drink, and most importantly of all don't forget to add a fully professional Disco Roadshow to ensure the party goes with a bang!