MARTIN SMITH
is the consumate all round solo entertainer. One of the nicest personalities in this business, coupled with a bucket load of talent, Martin is as talented as he is likeable.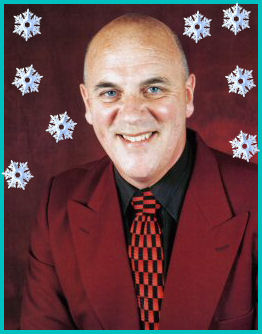 With his unique mixture of comedy and song, every venue, large or small is guaranteed a superb nights entertainment. Add his extreme versatility to all this and you have the ultimate act. His off the wall sense of humour is highlighted with his 'story telling', plus quick wit and dry comments will have the room in stitches. To provide the all round show Martin has musical ability to match his quirky humour and his songs are a sure fire hit with all ages.
MARTIN SMITH is the genuine article and has spent many years touring the military market in Germany . He has a reputation which is second to none and comes back to BFG on a regular basis due to the immense demand. Completely self contained, Martin is ideal to any evenings entertainment, whether alone for a pub or fun night, or for that perfect nights enjoyment, with one of our Top of the Line, quality Disco Roadshows to give you 5 hours of the very Best. Don't settle for the rest, book the best - MARTIN SMITH.
STAR QUALITY, STAR ACTS, STARFIRE!